Discover the Chefclub Measuring Cups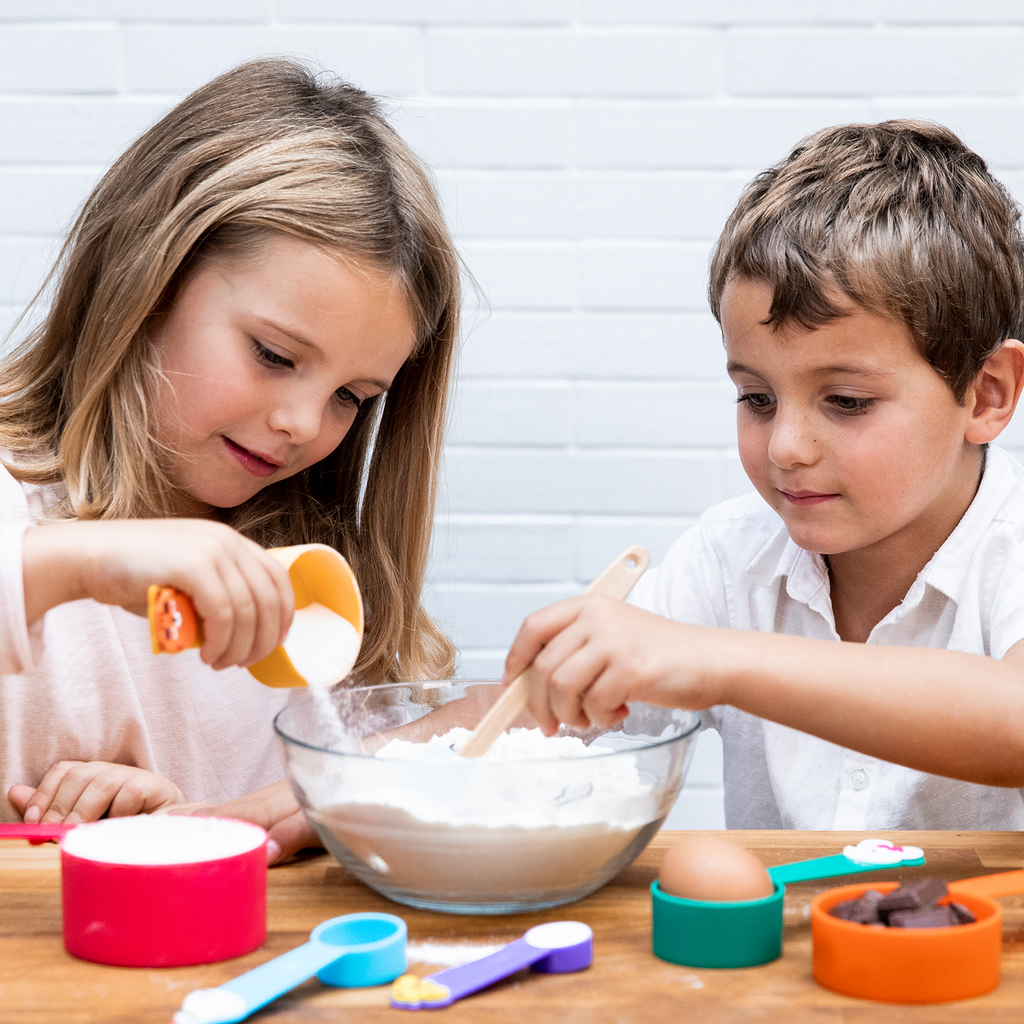 Is it complicated cooking with children?
Not anymore!
With our measuring cup system and 
illustrated step by step instructions, children as young as 3 years old are able to make recipes all by themselves.
It is magic !
How does it work?
For example, 1 and 1/2 cup of flour becomes 1 Chef and 1 Pig of flour.
Don't worry, the traditional measurements are written on the cups as well!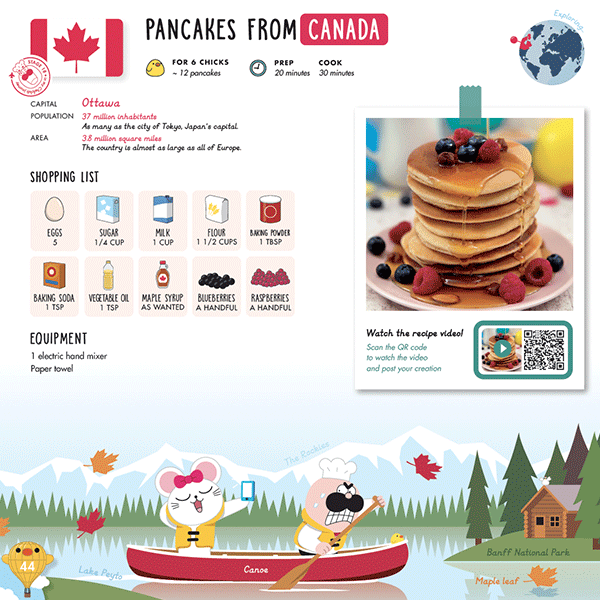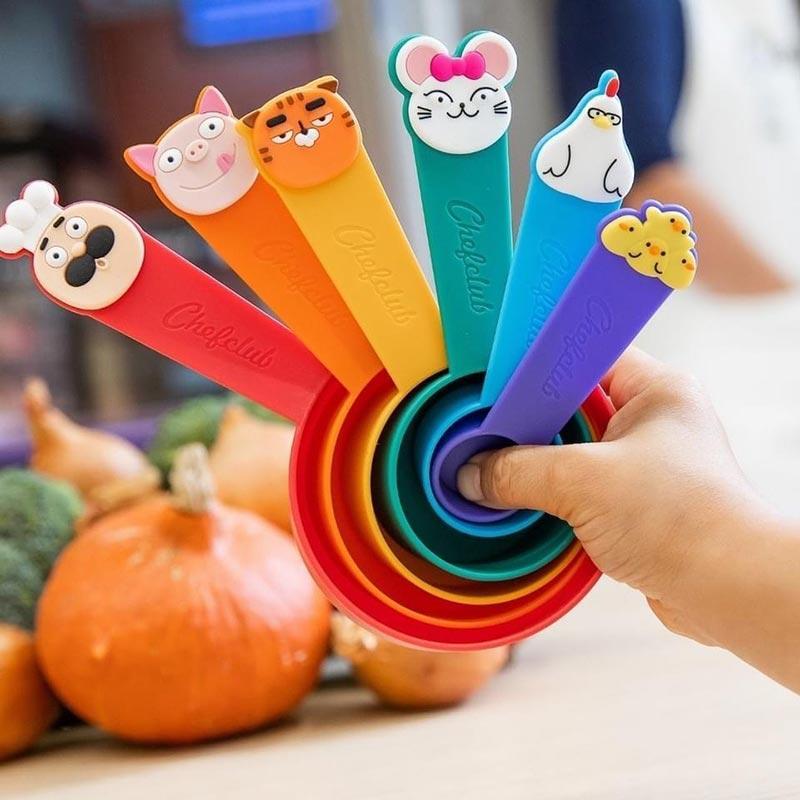 Every Cup is a character
The system is simple: every measuring cup corresponds with a character. Each character is drawn in the cookbook to indicate the measurements and steps to follow.

Maurice, the chef 👨‍🍳 Elvis, the pig 🐷 Carlton, the cat 🐱 Lola, the mouse 🐭 Colette, the hen 🐔 the Kikitos, the chicks 🐥

It's visual and straight forward.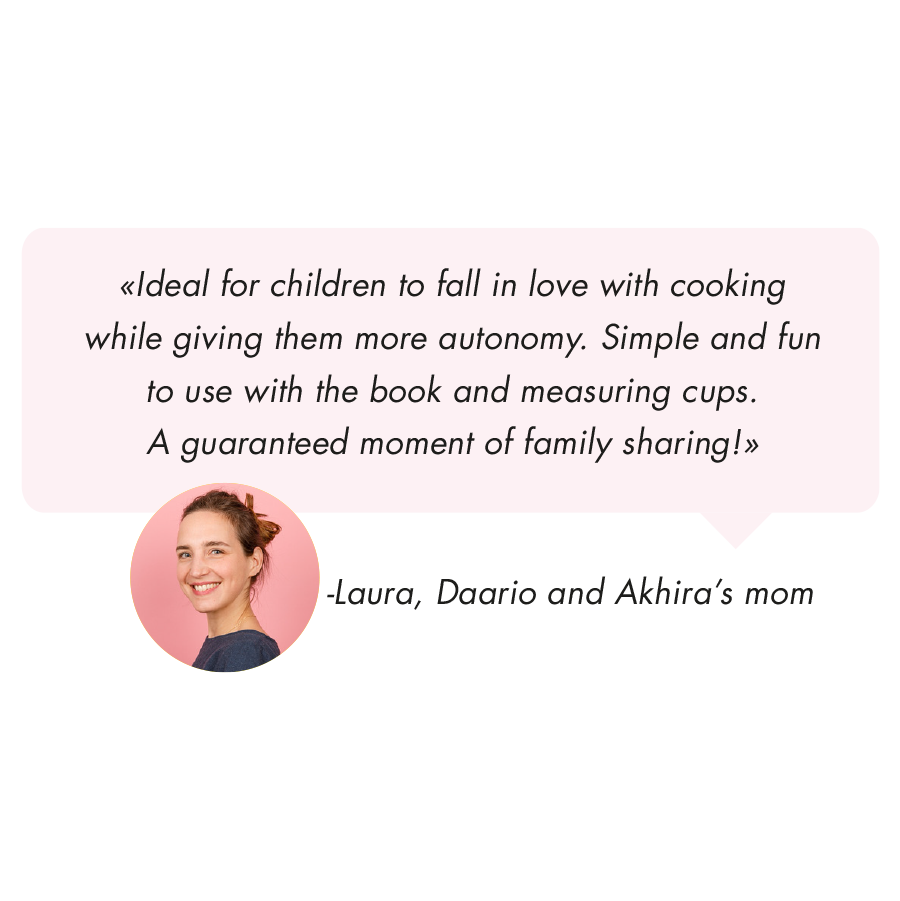 Unforgettable moments for the whole family
Today, over 150,000 children have adopted Chefclub Kids.
They learn to cook, gain autonomy and above all,
have fun with the family.
They adapted them already
The meausuring cups are well suited to young children.
Thanks to the measuring cups, the recipes are no longer indecipherable for children who cannot read! 
The children were so proud and we had a great time, cooking by their own!
The kit of the little cookbook and measuring cups is fantastic. 
The Chefclub Kids Cooking Univers
The + of the Measuring Cups
Microwave- and freezer-safe
Smoth preparation ensured
Long lifetime
Carefully chosen materials
BPA-free plastic
Their are made of silicone and polypropylene.