The Chefclub Measuring Cups
The Chefclub Measuring Cups simplify cooking for kids aged 4 and up like never before! No more complex cooking lingo: measuring and cooking is visually explained.

To every cup corresponds a cute Chefclub character. Each character is drawn in the accompanying 5-recipe booklet to indicate the measurements at each step of the recipe. Coupled with textless step-by-step illustrated recipes, the 6 measuring cups are part of an innovative visual cooking language that young kids can understand instantly. Kids simply need to follow the illustrated recipe steps. They gain autonomy, build confidence and have fun learning something new!

Started in France, more than 200,000 kids around the World now cook with our BPA-free Chefclub Measuring Cups!
How Does It Work?
The system is simple: every measuring cup corresponds with a character. Each character is drawn in the cookbook to indicate the measurements and steps to follow.

Maurice, the chef 👨‍🍳 Elvis, the pig 🐷 Carlton, the cat 🐱 Lola, the mouse 🐭 Colette, the hen 🐔 the Kikitos, the chicks 🐥

It's visual and straight forward.
For example, 1 and 1/2 cup of flour becomes 1 Chef and 1 Pig of flour. Don't worry, the traditional measurements are written on the cups as well!

The measuring cups are microwave- and freezer-safe, and made from non-toxic, BPA-free plastic (silicone and polypropylene).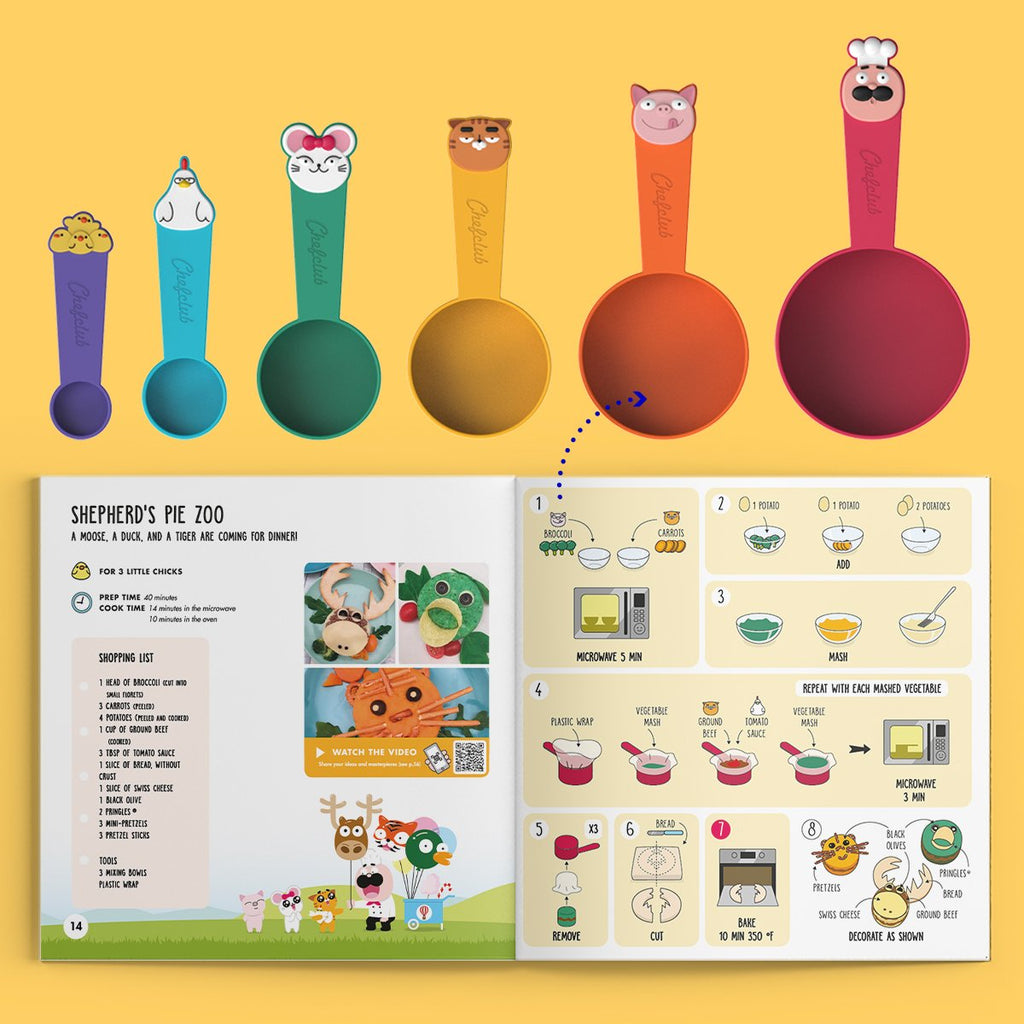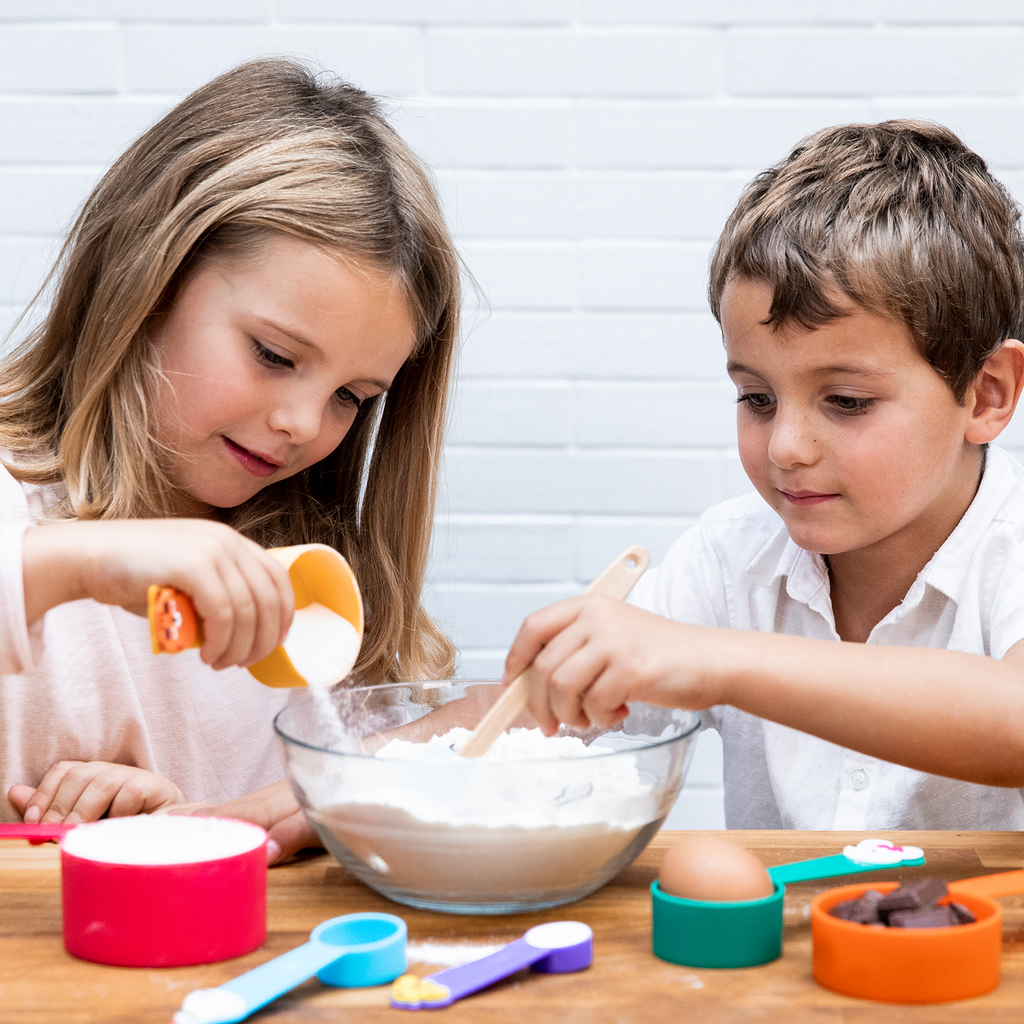 Get your Kids excited
With our innovative cooking experience, kids will gain autonomy and have fun learning to cook! They will be proud of their output and grow confidence. Last but not least, it will create cherished and memorable family time.