Have Fun in the Kitchen & the Chefclub Measuring Cups
Chefclub presents Chefclub Kids! A tool for simplifying cooking for kids ages 4 and up with fun and easy recipes that families can make together.

What is the idea behind Chefclub Kids? There is no denying that cooking can sometimes be complicated. With Chefclub Kids, we replace the sometimes daunting measuring cups (1 3/4 cup, 8 oz, 1/2 lb 🤷‍♀️) with friendly characters and helpful illustrations. 1 cup is now 1 chef, easy right? Every one of our 6 measuring cups has a corresponding character: CHEF 👨‍🍳, CAT 😸, PIG 🐷, MOUSE 🐭, HEN🐔, and CHICK🐤. Don't worry, the traditional measurements are written on the cups as well!
What's inside Chefclub Kids? 6 measuring cups, a cookbook with 20 recipes, and an access to our app. When used together, Chefclub Kids opens the door to an immersive culinary universe that transforms cooking into a playtime! ⭐
HOW DOES CHEFCLUB KIDS CHANGE THE WAY WE COOK?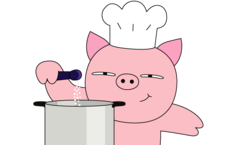 PROMOTES CREATIVITY AND AUTONOMY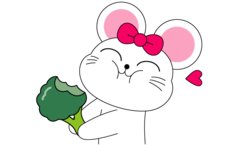 EATING WELL, MADE EASY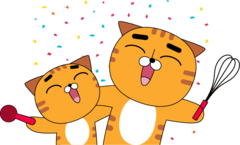 COOK AND PLAY AS A FAMILY
THE CHEFCLUB KIDS MISSION
Get your kids excited to help in the kitchen! With Chefclub Kids the measuring cups are transformed into easy-to-use kitchen tools just for kids! For example, 1 cup of flour becomes 1 chef of flour, and boring meal prep becomes playtime. Every measuring cup and measuring spoon corresponds to a different Chefclub character: the chef, the cat, the pig, the mouse, the hen, and the chicks.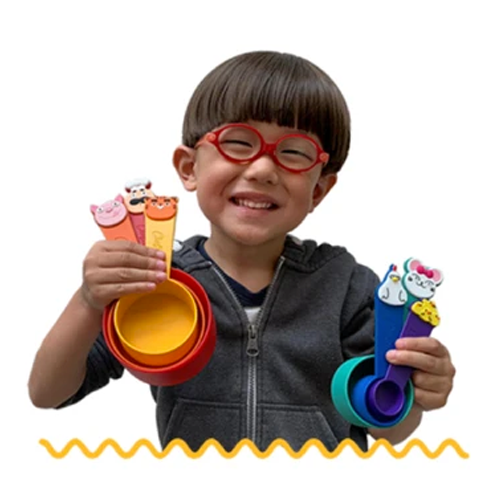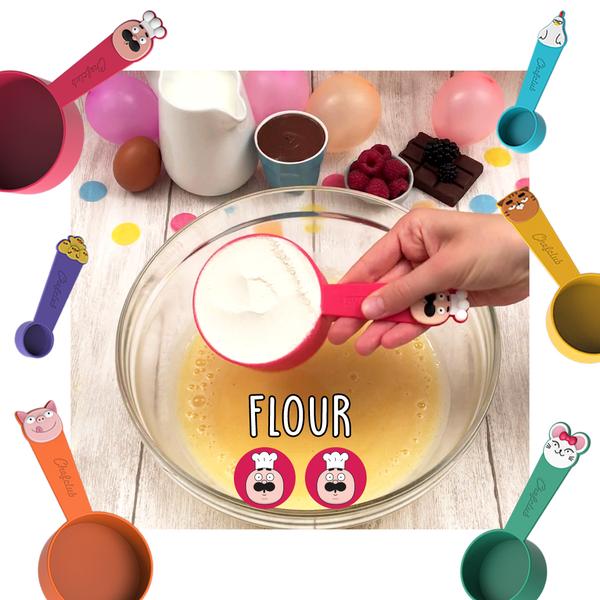 HOW DOES IT WORK?
The system is simple: every measuring cup corresponds with a character! Each character is drawn in the cookbook to indicate the measurements, eliminating complex cooking lingo. Just follow the illustrated steps. Everything in the Chefclub Kids universe is visually explained.  
DITCH COMPLEX MEASUREMENTS
And say, "Hello!" to our new cooking language that every kid can understand. It's visual and straight forward. 1 cup of milk? 1 chef of milk! 1/2 cup of sugar? 1 cat of sugar. It's fun and easy. The way cooking was meant to be!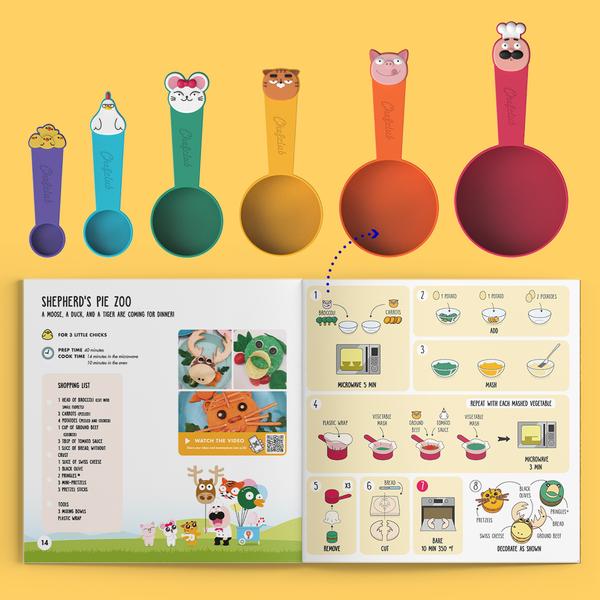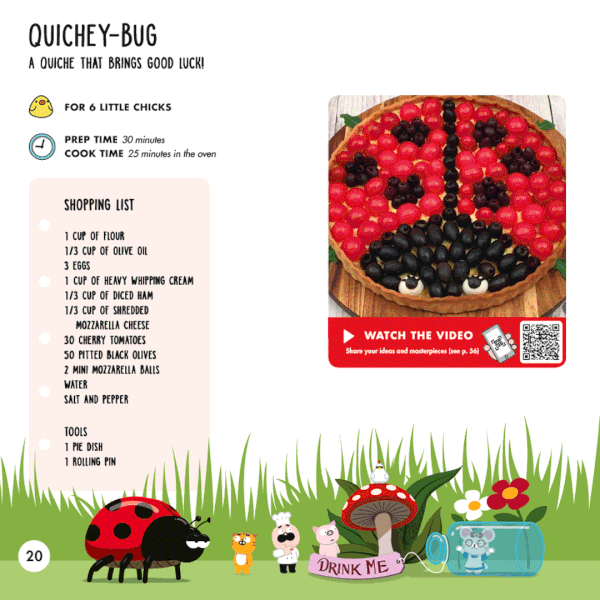 STEP-BY-STEP COOKING
Cookbook turned comic book, Chefclub Kids takes complex recipes and simplifies them with step-by-step drawings illustrating every step of the recipe. 
AN IMMERSIVE UNIVERSE
A fully-immersive cookbook designed to activate the imagination.

The Solar System, Pizza Cats, and Snack Time with Friends come to life through illustrations and easy-to-recreate recipes. With Chefclub Kids the entire cooking experience becomes interactive and engaging for kids and easy for families to enjoy together.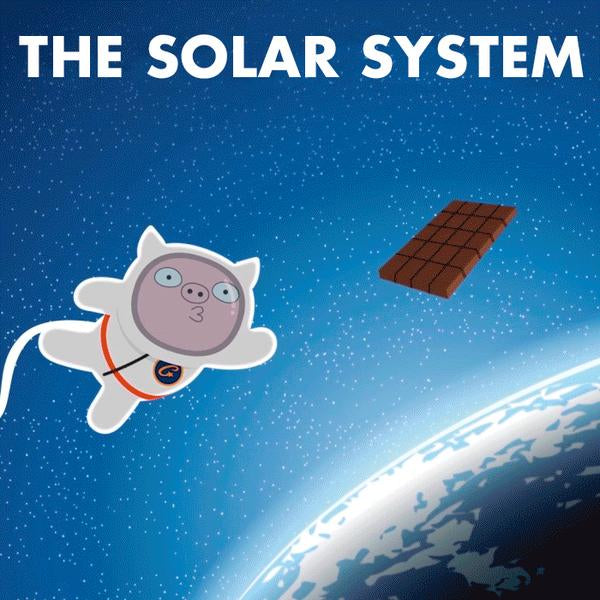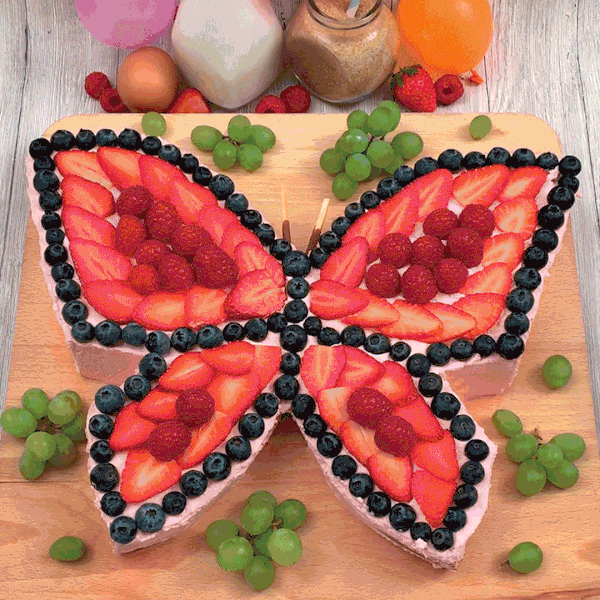 VIDEOS DESIGNED TO INSPIRE
Our videos are fun to watch, but as soon as they're done kids will put down their screens and run to the kitchen, eager to get their hands messy with our easy-to-follow recipes! We promise they're as fun to make as they are to eat.
KIDS CAN TAKE CHARGE
Get your kids to cook dinner, without even trying.

Kids take charge with Chefclub Kids, the cups and the book come together to create a new cooking language where reading and complex vocabulary are no longer a barrier to entry. From start to finish, kids will be proud of what they create.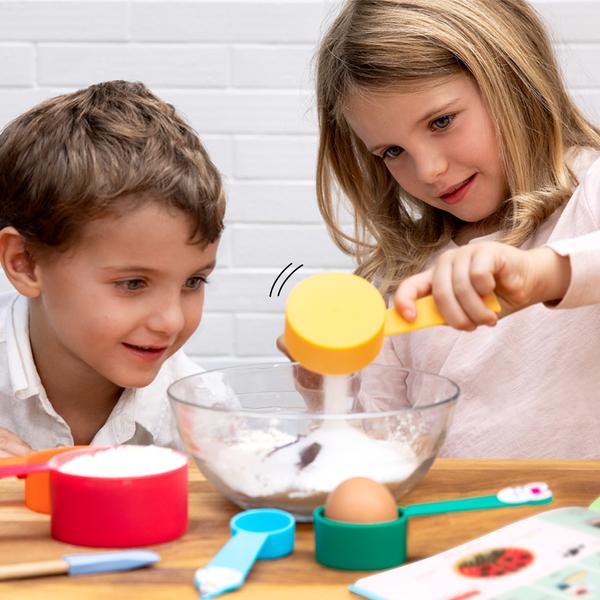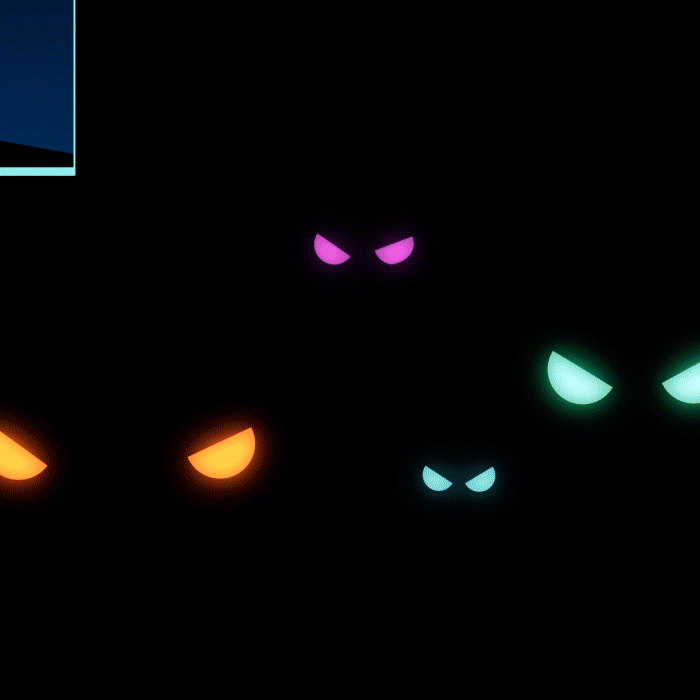 DEMYSTIFY VEGETABLES
Don't know how to cook? Rely on take-out more often than not? Get cucumbers and zucchinis confused? Chefclub Kids is here to help with recipes that make cooking easy, fun, and seamlessly healthy. When you cook with vegetables, you'll learn how to love them... just as much as we do.
COOKING 1 - VIDEO GAMES 0
Video games have their place in the home, but there is nothing like having your kids eagerly put down their gaming consoles to join you in the kitchen. Chefclub Kids makes the necessary enjoyable, and exhausting weeknights transform into bonding moments.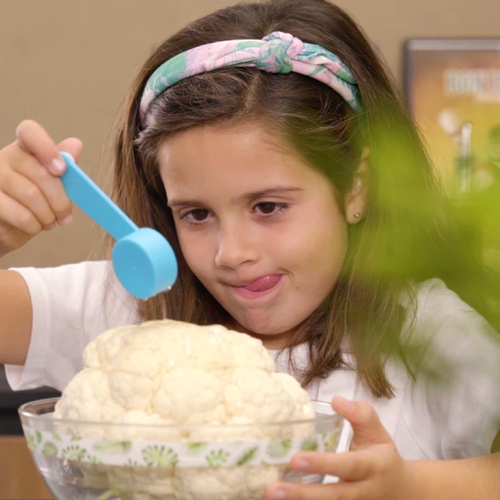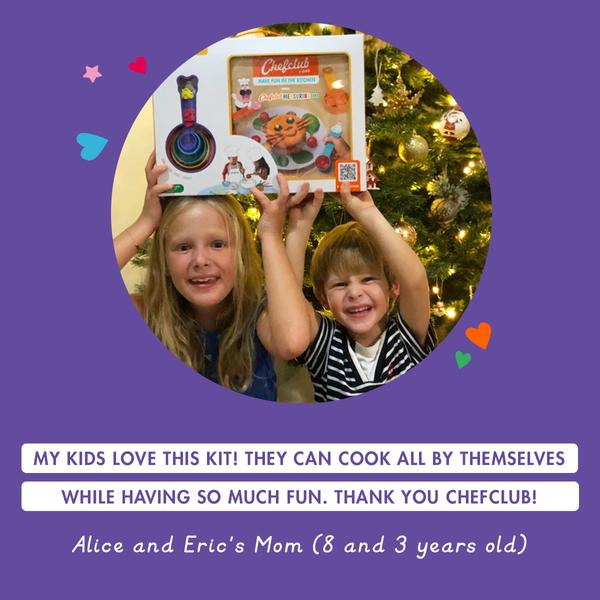 STRENGTHEN FAMILY BONDS
Create unforgettable memories as a family in the comfort of your own home!

We all remember being in the kitchen with our grandparents, friends, guardians, moms, and dads. Chefclub Kids helps create these memories by turning dinner into entertainment.
MEET THE CUTEST MEASURING CUPS FOR KIDS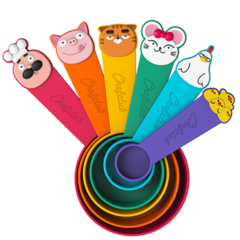 Each character corresponds to a different measuring cup! Get to know the Chefclub characters!
Maurice, the chef👨‍🍳
Elvis, the pig 🐷
Carlton, the cat 🐱
Lola, the mouse 🐭
Colette, the hen 🐔
Los Kikitos, the chicks🐥
The measuring cups are microwave- and freezer-safe, and made from non-toxic, BPA-free plastic (silicone and polypropylene).